EU-27 plus UK imported less palm oil: UFOP expects further decline and stresses need to improve statistics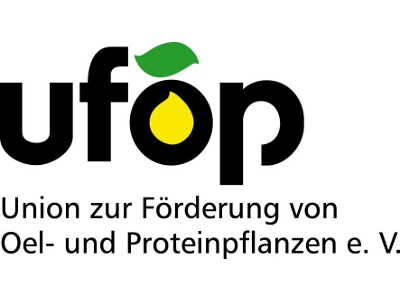 Berlin, 30 June 2020 – The EU member states plus UK imported somewhat less palm oil in the marketing year that has now nearly ended than a year earlier. The Netherlands and Spain saw especially steep declines in imports.
The EU-27 plus UK imported around 5.5 million tonnes of palm oil between July 2019 and the end of June 2020. This was a drop of around 0.7 million tonnes or 11 per cent year-on-year. The Netherlands (circa 1.61 million tonnes), Spain (circa 1.52 million tonnes) and Italy (circa 1.35 million tonnes) remained the by far largest importers. Germany only imported around 0.2 million tonnes. According to EU Commission statistics, the Netherlands remained the largest EU palm oil importer within the EU, but the country was is also a palm oil exporter to other member states. According to investigations conducted by the Agrarmarkt Informations-Gesellschaft (mbH), Germany imported approximately 0.245 million tonnes from the Netherlands – the hub for onward exports – in the period from July 2019 to April 2020.
Spain imported the second largest amount of palm oil to the EU, despite a 16 per cent decline compared to 2018/19. By contrast, Italy raised its palm oil imports 13 per cent. The 38 per cent growth in palm oil imports to France, to 0.234 million tonnes, is especially noteworthy.
The Union zur Förderung von Oel- und Proteinpflanzen (UFOP) has welcomed the general decrease in palm oil imports. The association attributes this trend mainly to the decline in using palm oil in biodiesel fuel and hydrotreated vegetable oil (HVO) production. UFOP expects palm oil imports to decrease further as a consequence of the implementation of the delegated decree to implement the sustainability requirements for biomass with high or low iLUC risk. According to the association, the pace of the decline is going to depend on each member state's level of ambition to end the use of palm oil. Nobody has to wait until 2030.
UFOP has pointed out the unsatisfactory quality of data in the official statistics of the EU Commission and member states and called for the EU database announced in the Renewable Energy Directive (RED II) to be created as soon as possible on the lines of Nabisy, the database system of the German Federal Office for Agriculture and Food (BLE). Companies would then be required to keep records of feedstock types and origins for traceability. This would be the best way to avoid potential double crediting and fraud. Noting the international importance of complying with the requirements for sustainable production of agricultural feedstock, UFOP has emphasised the pioneering role biofuels from cultivated biomass are playing for other economic sectors.
Contact
Stephan Arens
Union for the Promotion of Oil and Protein Plants e. V.
Tel: 030 31904 202
s.arens@ufop.de
www.ufop.de