The project KlimaPro 2030
The project KlimaPro 2030 sets out to inform agricultural professionals about opportunities of climate-friendly farming practices. Ranging from renewable energy usage, through carbon sequestration in soils and forests, to organic farming, we introduce the many approaches included in the Federal Government's Climate Protection Program 2030.
With sound information, inspiring examples and in exchange with experts, farmers shall be encouraged to tackle climate protection as an opportunity for their business's development.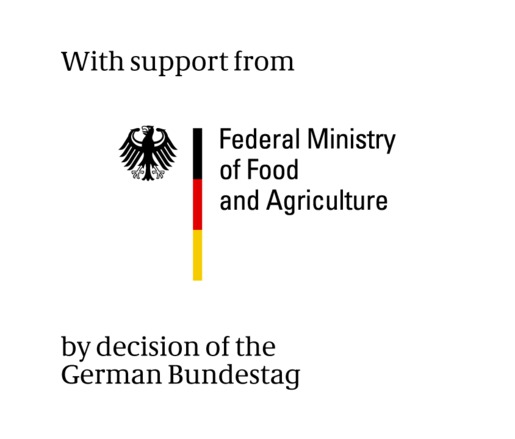 Project Period
September 2020 – August 2023
The project is funded by the Federal Ministry of Food and Agriculture.
Contact:
Ryotaro Kajimura
r.kajimura@unendlich-viel-energie.de
030 200535-57