About us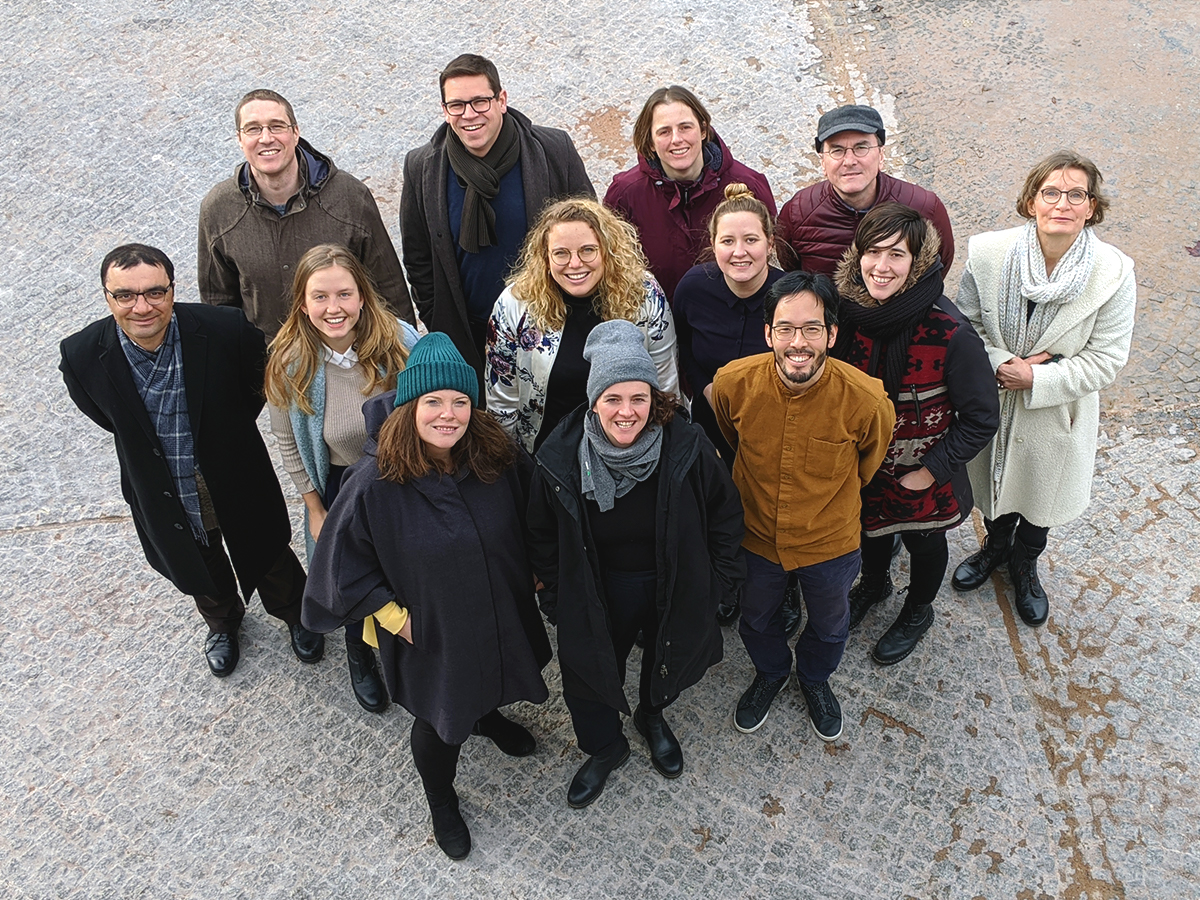 System upgrade.
Environmental protection.
More value for all.
The Renewable Energy Agency (Agentur für Erneuerbare Energien - AEE) works to convince people of the benefits of the energy transition. We present the opportunities and advantages of a sustainable energy supply and promote greater acceptance within society. As experts in scientific analysis, energy economics and policy, as well as communications professionals and event managers, we work to get people excited about the expansion of renewable energies.
Independent and diverse: We work nationwide, politically independent, target group oriented and across generations. Contrary to rumors, our general public relations work is not funded by the public purse. Our general public relations work is financed purely by the private sector. Various companies as well as some associations from the renewable energy sector support our work with an annual contribution. In addition, we continuously seek publicly funded projects. Our daily work is not a self-financing project. In the following, you will find information on our core competencies, formats and diverse services, which we have successfully realized and developed since 2005.
What we want
Unlike fossil fuels, renewable energies are available to society in unlimited quantities. A sustainable energy-rich future is therefore only possible with renewables. As the number one climate protector, they create an environment worth living in - now and for future generations. They provide jobs and strengthen local value creation - the energy transition preserves Germany as a business location.
The Renewable Energy Agency - Your professional all-rounder
All-round, optimally designed and organized communication on renewable energy from a single source: Do you need meaningful information, up-to-date facts and figures as well as convincing visual material on renewable energies? Are you looking for an excellently networked and up-to-date support for your communication or competent speakers on the topics of the energy transition? We advise you quickly and provide you with credible information, well-founded arguments as well as professional press and public relations work. We are happy to work with you to plan and develop communication formats, events and information materials specifically tailored to your interests and target groups.


Become part of the positive energy transition story
Successful energy transition stories are worth telling - including yours! Become a visible part of this story and support our positive renewable energy communication. We stage your content in an appealing way and organize your event in such a way that you reach your target groups and inspire them for you and your projects. We attract more attention to you: appear in an appropriate place in our 5,000 articles, reports and contributions in nationwide trade and consumer media as well as on radio and TV. Our experts will present your success stories in roundtable discussions and visit your sites on fact-finding trips with up to 25 members of the press. Let us present you as an exciting practical example in our German magazine "KOMM:MAG" (circulation 5,000). With your presence on our website (approx. 200,000 visitors annually) or on our social media channels (over 5,000 followers), we connect you with selected actors from the renewable energy industry, politics, media, administration and science.
Here you can find our service catalog as a presentation as well as our image brochure.
Contact
Bettina Bischof
Marketing
Agency for Renewable Energies e.V.
EUREF-Campus 16, 10829 Berlin
Phone: +49 30200535-42
Fax: +49 30200535-51
Email: b.bischof@unendlich-viel-energie.de