Braunsbedra and Kozani: Together through structural change
German / Good to know / Pfaffenhofen-Galway / Marburg-Biedenkopf-Koscierzyna / Steinhagen-Woerden / Alheim-Dunleer
Structural transition is characterized by challenges, opportunities and change. The cities Braunsbedra and Kozani share their coalexit experience to facilitate the energy transition towards renewable energy. The project Energiewende Partnerstadt supports both coal regions in making energy transition more tangible across national borders and have an exchange with European partners.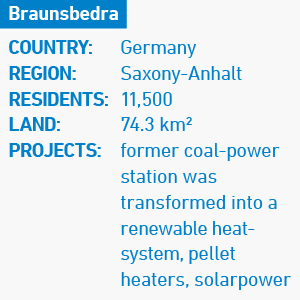 Braunsbedra is located within a former coal region in Saxony- Anhalt. The region has profitted from the coal industry in terms of the creation of new jobs and the new influx of population, who moved there during the 20. century. After all the latest structural transition shows new economic opportunities: new companies have been founded, among them the Mitteldeutsche Umwelt- und Entsorgungsgesellschaft und die Energie-, Wasser- und Abwassergesellschaft Geiseltal GmbH. Moreover, Braunsbedra has used the process of structural transition to establish new branches of trade like tourism: former coal mining holes have become seascape and harbors, restaurants and guesthouses have settled in the region. However, energy continues to be an important economical factor, because Braunsbedra has the intention to foster renewable energy during the structural transition. That is why the former coal mining power plant has been transformed into a heating plant, which functions by using wood waste and provides heating for about 2.200 households. Additionally electricity is produced in the heating plant. Lately there have been installation of pellet heating systems to switch fossil heating to renewable heating, especially in public buildings. Besides from renewable heating, Braunsbedra uses solar panels, which are located at a former chemistry industrial area.
"It is time to boost the transformation process towards renewable energy and take on challenges. Our heating plant shows that Germanys'coalexit provides chances, which we want to share with our European Partner Kozani" says Steffen Schmitz, mayor of Braunsbedra.
The structural transition in Kozani is still at its beginning. The coal mining region delivers coal to be burned for 20 percent of Greece energy need. However, Kozani shows, that the future will be renewable: The city already produces 65.000 kilowatt from solar- and windenergy. Also private investors have installed renewable energy. A lot of the solar panels are installed on top of public buildings like schools. Furthermore the city has bought three electro-cars for its own mobility need. An initiative, founded by the city claims decentralized and renewable energy systems: The Greek Energy Network of Muncipalities. This initiative shall promote sharing and exchange between muncipalities in Greek towards a decentralized, green energy system.



"We will face the task of structural transition and look forward to future collectively with the greek municipalities and our german partner Braunsbedra" Lefteries Ioannidis, mayor of Kozani.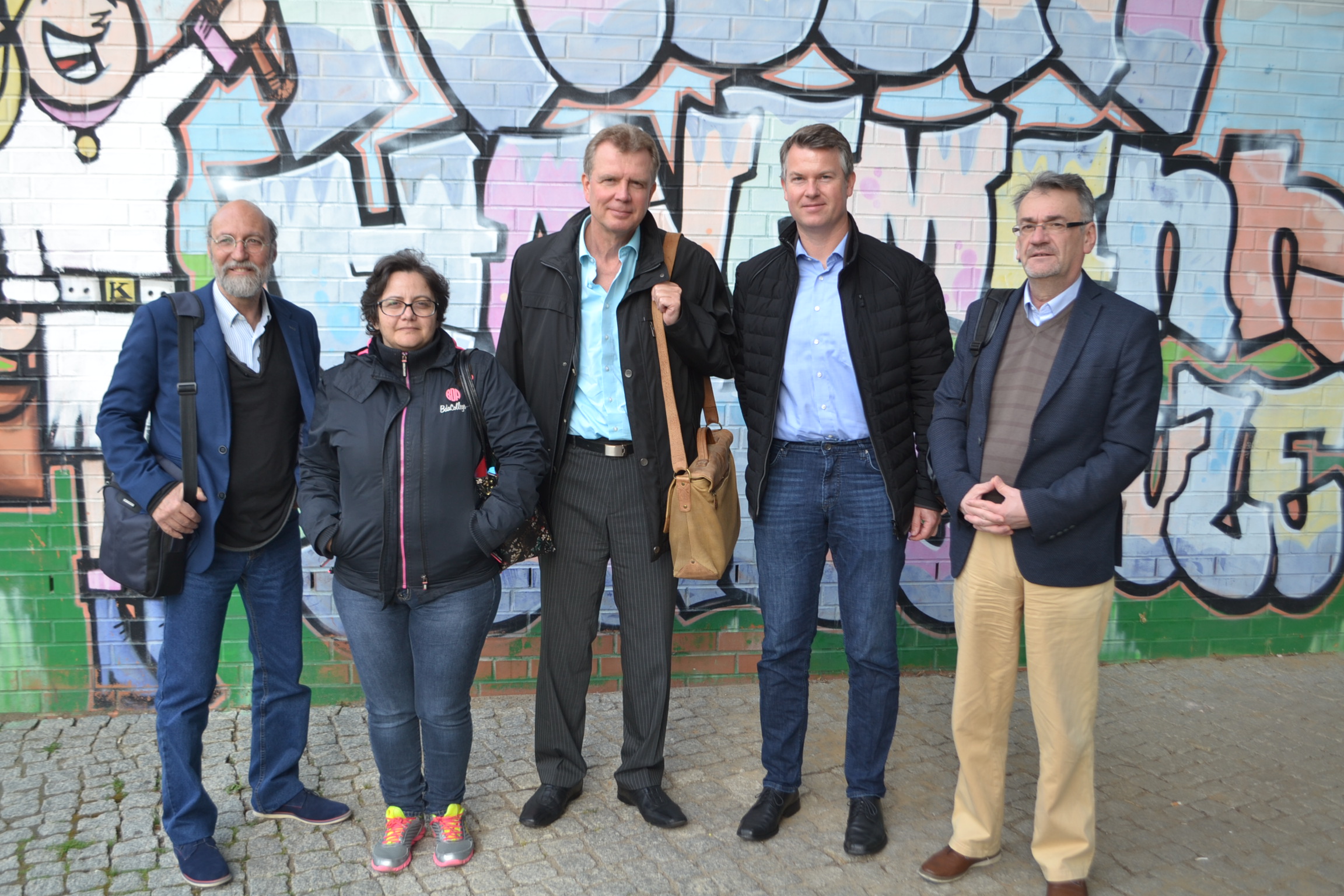 Kozani and Braunsbedra are working on the challenge to establish new Jobs in different branches of trade than coal mining. A special focus is to combine tourism and renewable energy. The cities have discussed a nature trail with information on renewable energy as a hiking trail around the Geiseltalsee in Braunsbedra. After all, citiziens shall be motivated to take part in the energy transition by organised cooperatives. Beyond that, future earnings and investment of renewable energy should fund tourism projects. Both cities consider it as a real importance to transform old coal mining structure like the coal power plant in Braunsbedra to new uses.
German / Good to know / Pfaffenhofen-Galway / Marburg-Biedenkopf-Koscierzyna / Steinhagen-Woerden / Alheim-Dunleer